Doors will close this month. Grab one of the final 5 spots.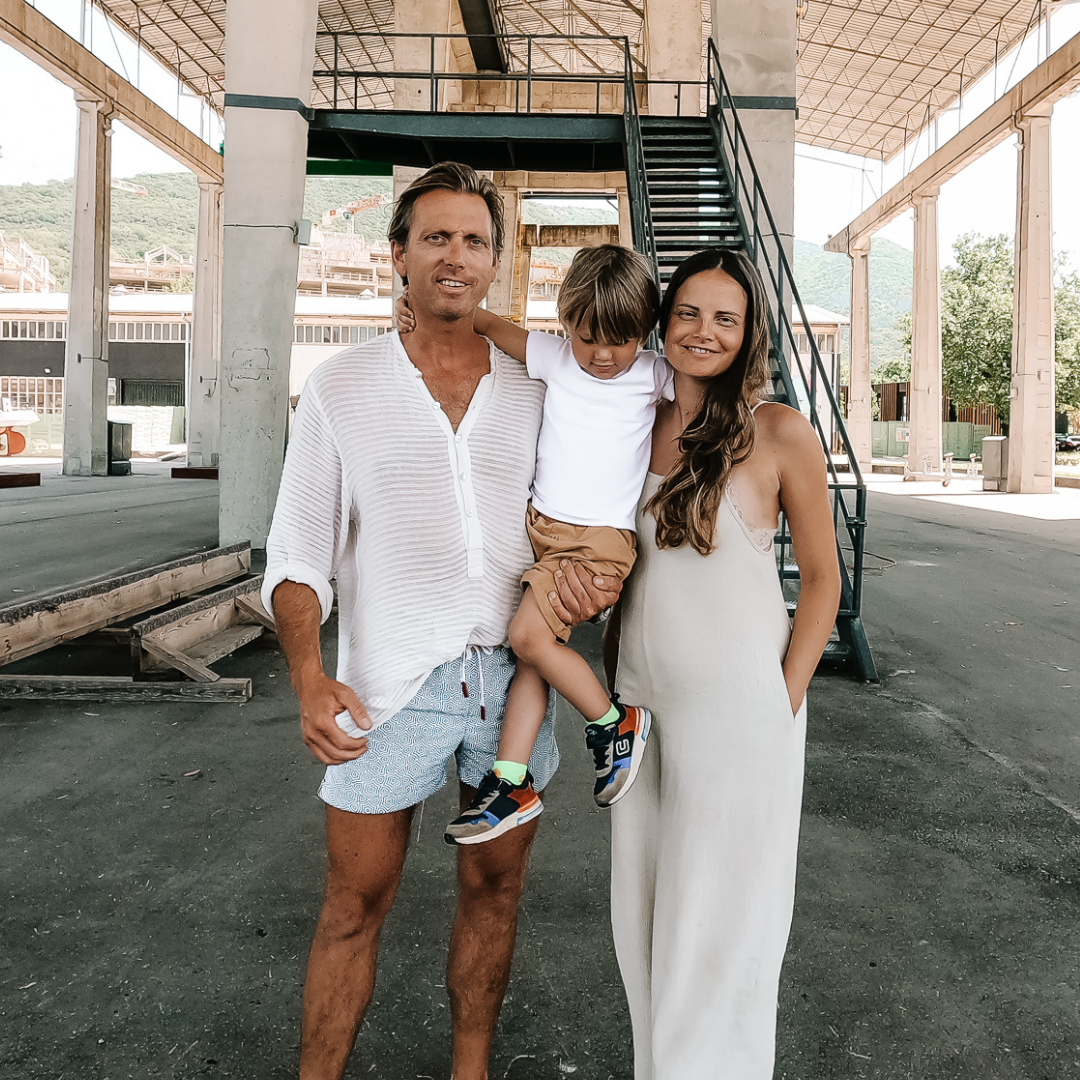 Starts on November 1

Fully REDESIGN Your Life In 6 Months (or less)


Let's Create The Life You DEEPLY DESIRE
Always wanted to have a more balanced life, a life that is in line with your desires, a life that is about more than being successful in your career, business, or finances?
A life filled with being free, free to do what you want, but also free from your inner limiting and disempowering thoughts. A life with more balance, and less stress, A life filled with more of the things you enjoy, and less of those that drain your energy. A life where your income is built around and to support your desired lifestyle instead of the other way around.
Then our 6-months Mentor Program is a great fit for you.

21+ individuals signed up for this edition in total, we have 209 spots available. Join them for lasting change!

"I wish I could do that"
You see more and more people around you and on social media living their dream lives, creating different ways of income, and doing what they love. They live a free life and work on their inner selves.
Although sometimes it feels like the majority lives like this, it is still a tiny part of the world population. Most people are stuck in their jobs or working primarily in their businesses. And to be honest, we don't believe it is anyone's purpose to work in the office 8 hours or that this contributes to a better world.
We are convinced that in the coming decades, more and more individuals will CHOOSE to live a balanced life and a life they desire.
Not when they retire or win the lottery, but NOW. Not a life that is ego-driven, as some think it is, but purpose-driven. They choose to spend less time in an office and more with family, friends, and those in need. They choose to have a life filled with meaning every day, to see all the facets in their lives not as individual pillars but as communicating sources for living a beautiful life.
Time to make sure you will become one of those people.


And there come the 'buts'
I have no idea what I want or where to start
We can't have it all
Sometimes you have to be satisfied with what you have
I have children, so I can't do what I want
I'm not that courageous to live a life like that
I miss the skills or money
I don't deserve it
it is just not meant for me
it is selfish to choose for my desired life
If I work hard enough, everything will work out in the end

If you have one of these thoughts or have that feeling you want to get more out of life, it is time to join us in our Mentor Program.
These 'buts' aren't a reality, but just a story you are telling yourself. In our program, we will not only make sure you get absolute clarity on your desires, but also how to achieve that life you deeply desire.
Let's make sure you have monthly transformations and breakthroughs that will alter your life positively towards your desires within 6 months or less.

"I challenge you to make your life a masterpiece. I challenge you to join the ranks of those people who live what they teach, who walk their talk."
- Tony Robbins
We have coached dozens of individuals and helped 100+ people change their lives with our online programs, courses, and mentor program.
And we are going to help you too.
Just as you got to know us: 100% transparency about our mistakes, learnings, life hacks, and entrepreneurial & life art skills. We will guide you for 6 months and share exactly how we created the life we desire, built our income streams around our lifestyle, and other alternative approaches. Because there are always different roads that lead to Rome.
Our focus: Learn you how the mind works and how you can train yourself to create the right mindset, and break through limiting beliefs and disempowering habits. How to create a life that inspires you and the ones around you, how you can be of service to yourself and others, and how to redefine success, and build your income around your desired lifestyle.

We will motivate you for 6 months just TO TAKE ACTION, don't hesitate or doubt. Start with changing your life with our guidance.

The top 10 results of our 6 months program
✓
drastically increased quality of your life + living a beautiful life as of now
✓ absolute clarity about your truest desires in life and how to get there

✓
clear & focused 12 months plan to reach that desired lifestyle
✓
insight into the costs of your desired life and what you would need to earn per desired working hour (biggest eye-opener)
✓
a (re)ignited & further developed entrepreneurial spirit - always able to earn money and see possibilities
✓
1-3 extra sources of income next to your current job or business
✓
extensive 'toolbox' filled with practical, science-proofed, and experienced-based tips & tricks to build a great mindset
✓
a personal strategy to overcome adversity and setback (so important and life-changing - emotional, mental, and spiritual freedom)
✓
more focus, time, energy & money in your life
✓ extended network all around the world - this is priceless - our network is THE biggest part in making the impossible possible


Why wait? Bring your life to the next level!
Ready to step into that transformed version of yourself that reaches your desired life in all its facets? The program comes with a 100% money-back guarantee if you don't get the desired results.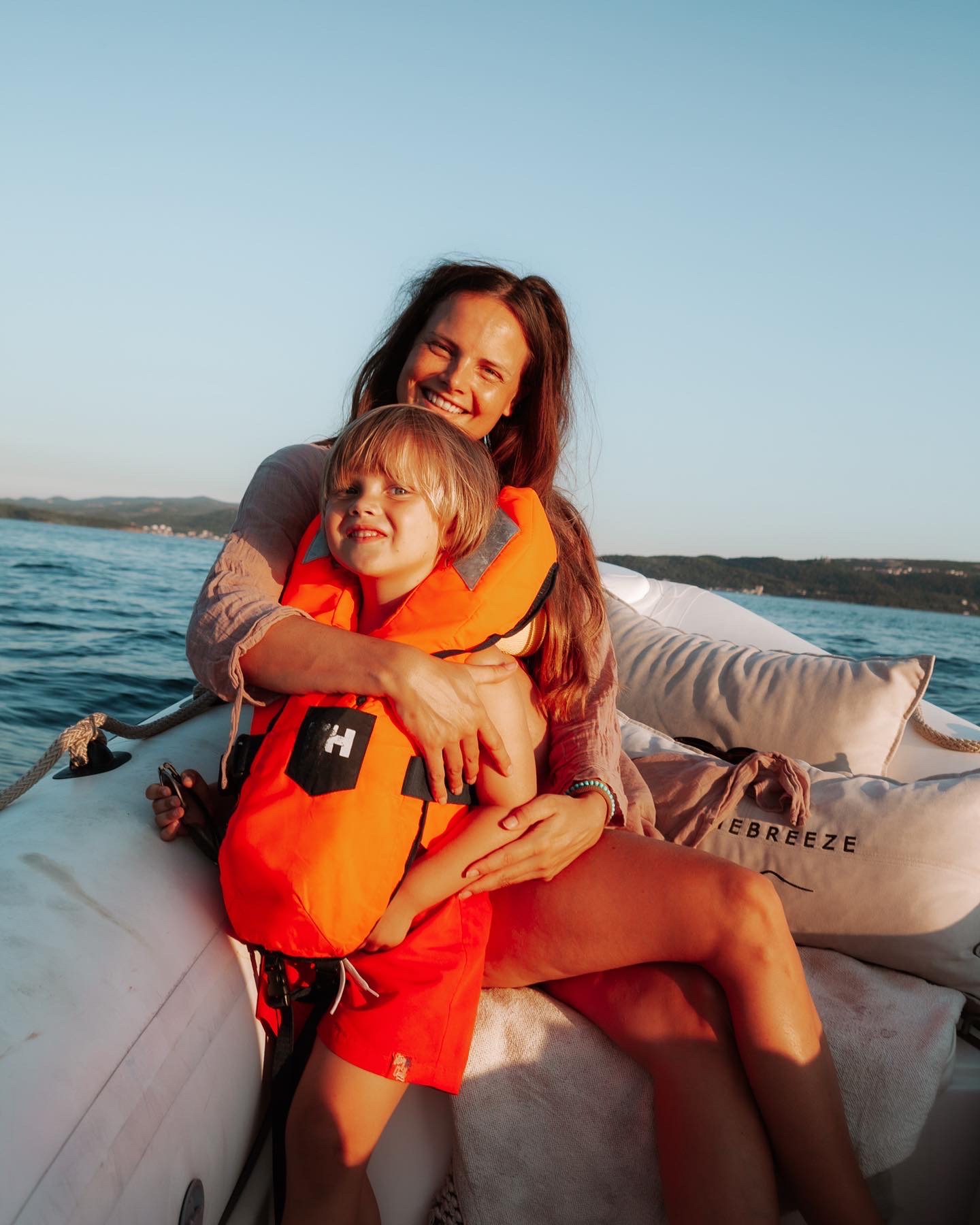 Course Material

6 months weekly

Online video's

filled with knowledge, tips & tricks from Rianne, 7+ hours in total (€2.999)

an exclusive

community

(1 year) (€599)

several

e-books & workbooks

(€ 800)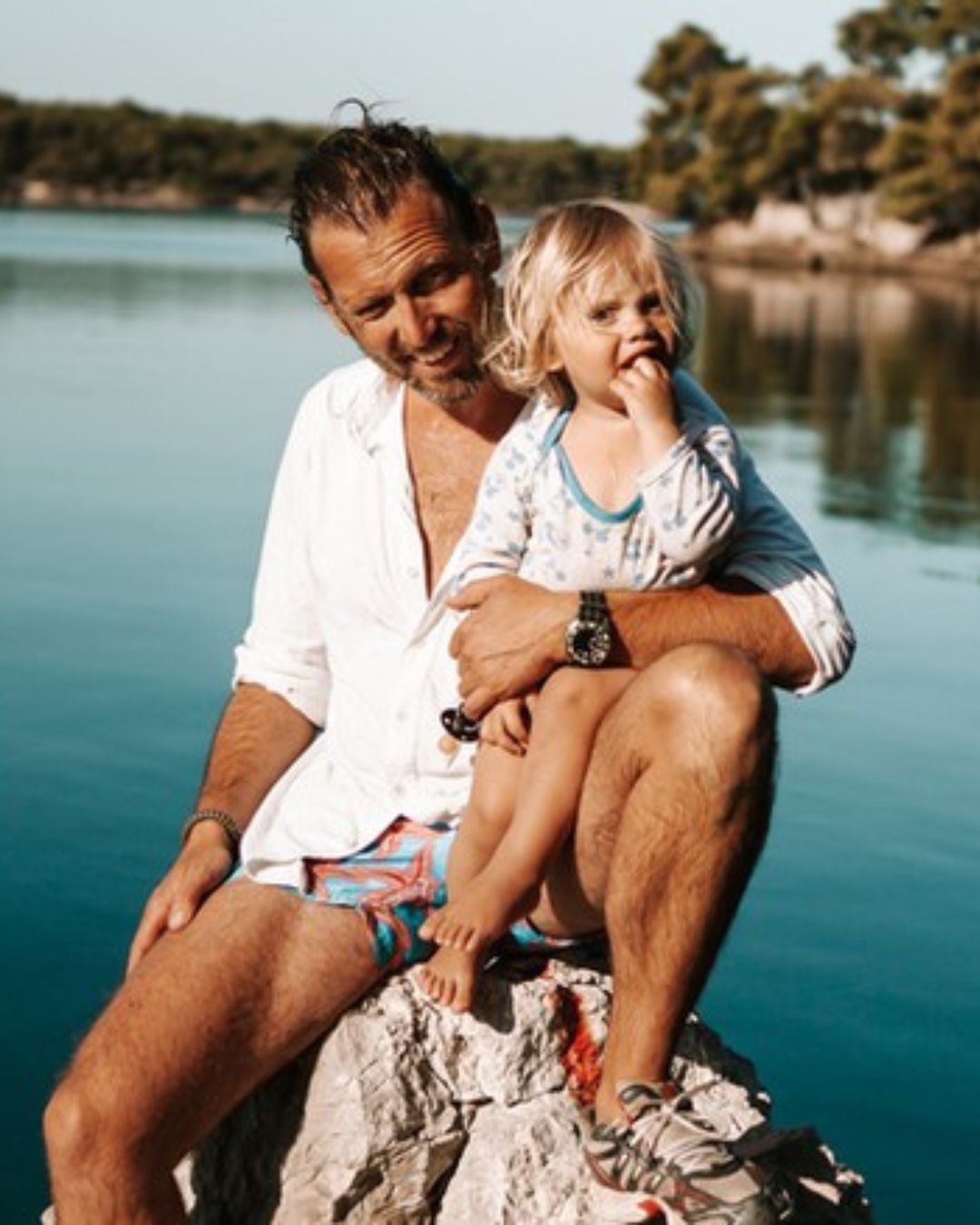 Coaching

6 in-depth live sessions of 1,5 hours &
18 weekly group coaching sessions
total value of € 14.000
exclusive discount on our one-on-one coaching sessions
access to our 'ignite your entrepreneurial spirit' program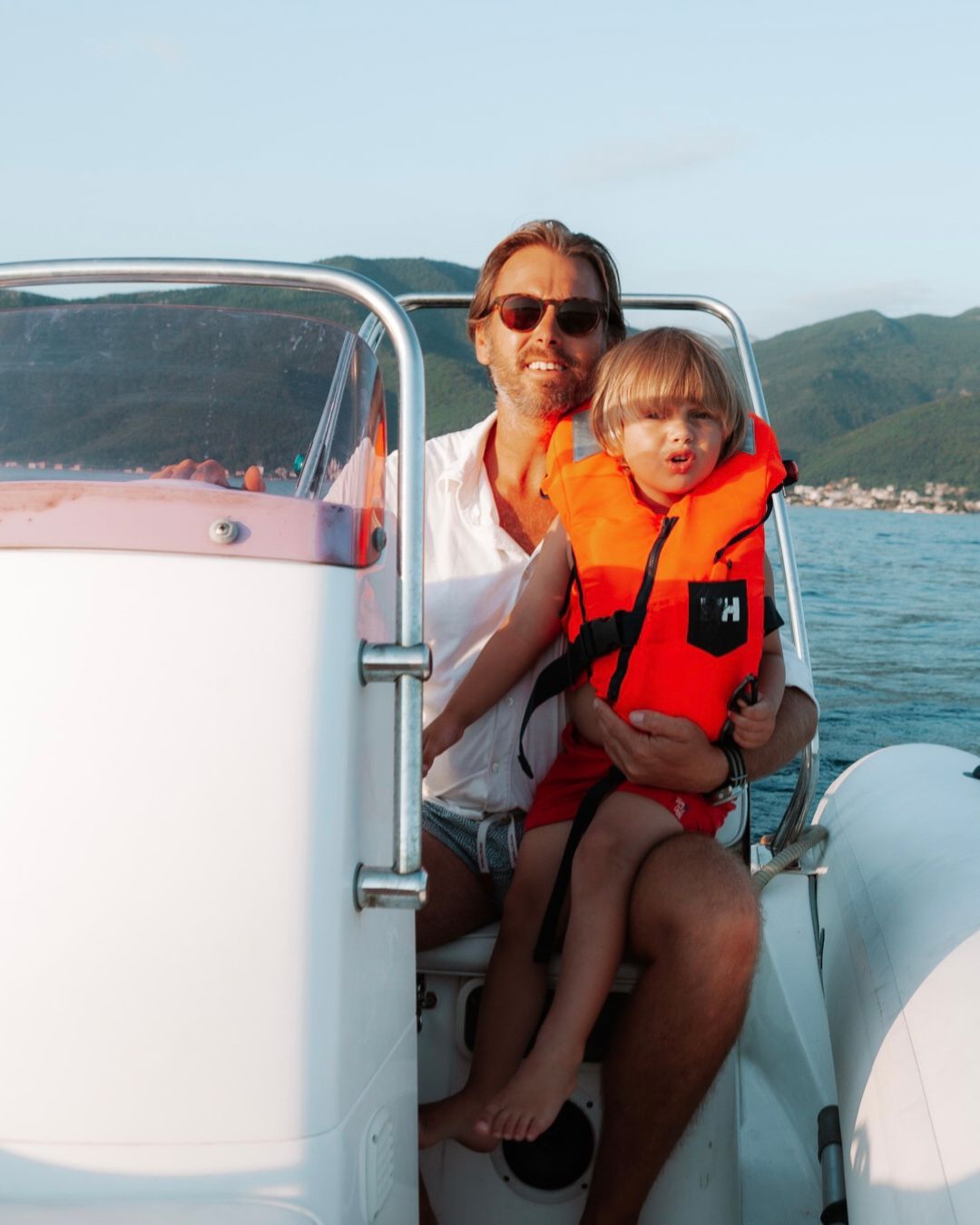 Bonuses

BONUS | Guest masterclasses (€ 350)

BONUS |

Welcoming package - including FtB Journal (€ 197)

BONUS | free

Mastermind Membership 1 year (€ 180)
BONUS | 3 exclusive guided meditations (€ 50,-)

Total value € 17.000, but now € 1.999 ex VAT

This is why having a mentor & community is amazing


✓ you are kept accountable (no escaping or getting caught up in your daily life)
✓ your growth will accelerate, and you are surrounded by like-minded and supportive individuals (extremely important to keep you motivated and take those less ordinary decisions)
✓ you gain valuable insights, knowledge, and tips & tricks
✓ and have guidance and inspiration with going through transformations that can be extremely tough
✓your network will expand, which is extremely valuable in so many ways
✓in short, chances of success will multiply

PATRICK | Mentor Program
now a one-on-one coaching client
"I didn't expect this at all, but the week after my first live session with Gerben & Rianne I already could notice significant changes in my life. I was able to be more conscious, experiencing a lot more joy, and was able to not let a very challenging assignment in my job change my positive vibe and mindset. I even took the challenge head-on!"

Patrick W. - Australia (Captian in the army) 🇦🇺

This is what you will get during the 6 months
Our program has every aspect you need to transform your life into what you desire. In more than 60 videos, we will introduce you to all the elements to reach a transformation in every facet of your life.
Every module/month, we have 1 in-depth live session and 3 group coaching sessions where we will bring it to the next level and discuss real-life case studies - you can share your own. Together, with the weekly & monthly challenges, the exclusive community and the empowering and science-proof rituals you will build every month, the specially designed Feel the Breeze Journal, and the in-depth exercises, you are set for SUCCESS.

1
The Basics of Life Design - knowledge, tools & insights you need to have
Module 1 | Change - we kick off with mapping your starting point, and the basic knowledge of how our minds work. How often are you in a victim role and how can you change that to taking control? What is the quality of your life right now and where are the gaps? How to end suffering in your life? And how have you conditioned yourself in the core? It is a deep dive of day 1 of the retreat.
two meditation that will change your life
in-depth mapping of the quality of your life, with identifying the gaps & way forward
3 ways to end suffering and take accountability
change your primary conditioning by identifying your primary events and habitual circles
analyzing your 2 dominant human needs and how the 6 human needs impact your life

2
Let's Break You Free - deep dive into how you conditioned yourself


Module 2 | Your Story - how we conditioned ourselves is primarily about the stories we consciously and mostly unconsciously tell ourselves. This module is about understanding your story, making the unconscious conscious, and understanding how you conditioned yourself to live the life you live now and how you can break free.
deep dive into the human blueprint: the mind, the body & the spirit
how emotion is the fuel for the mind and what the difference between feelings and emotions are
how to blame graciously and how this will set you free
from affirmations to your personal incantations - the 5 laws of an incantation
download with 100+ ideas for affirmations
the 8 levels of spirituality & the ho'oponopono prayer
3
Live a Great Life NOW & bring your desired life within reach


Module 3 | The Dream is about getting absolute clarity on your desires and the steps to take to live a beautiful life right NOW & in the future.
exclusive visualization meditation
in-depth mapping of the life you desire and tips & tricks to break free from any limiting thought or belief
closing the gaps and finding your role models
the principles and practical life hacks to living a beautiful life right now
guided transformation process towards the new and improved version of yourself

BONUS | Masterclass Love Relationships - intimate conversation between Gerben & our love coach
4
Create an Unstoppable and making the Impossible Possible Mindset - this is how you do that
Module 4 | Mindset - is all about creating that mindset that will not only get you into action but will actually keep you going went the things get rough. Because they will get rough from time to time.
the 5 phases & steps of taking life-changing decisions
our secrets around the circle of momentum and how to keep moving forward, how to take action
guidance in how to handle social impact and resistance
insight in our game changers to navigate through setbacks & challenge
how to positively manifest your desired life and
designing your daily rituals
BONUS | Exclusive Interview Between Gerben & the Single-Handed Sailor - the first double amputee that sailed around the world without any previous sailing experience
BONUS | Special Masterclass about the Power Of Breath


5
Live Financially Free - let's build your income around your desired lifestyle


Module 5 | Finances we give you an insight in how we build our income around our desired lifestyle and how you can do this to.
identifying your risk profile
calculating your hourly rate and realize how close your desired life is with our easy calculation guide
analyzing your money mindset on our 6 pillars and 15+ ways to improve your relationship with money
the importance of a personal brand & having a business - as an employee and entrepreneur
inspiration and steps to take to multiply your income streams
our strategies for protecting and expanding our wealth

BONUS | Finding your niche & Target audience step by step guide

6
Creating lasting change


Module 6 | Transformation - insights and breakthroughs are amazing, but they are nothing without lasting change. Which is a true transformation and will be the focus of the last month and module, how to make sure you will set the necessary steps in the upcoming 12 months to get to that life you desire?
determining your NEW core values & beliefs to strive for
how to create a vital life
writing your personal manifest and 12 months plan
embodiment and grounding of everything you have discovered

BONUS | Masterclass about Nutrition by our Nutrition and Health Expert Valentine.


+
Ignite your Entrepreneurial spirit
As we are strong believers that everyone has an entrepreneurial spirit, from just setting up & managing your extra income streams next to your job to really stepping into the entrepreneurial arena, we spend every month extra attention to your entrepreneurial spirit. We do this in our community by organizing monthly challenges and an entrepreneurial online 'lunch' date. It is our special IYES program, you get access for 6 months.


One module will be more essential or transformative to you than the other, as we are all on different paths in life.
Are you ready to change your life?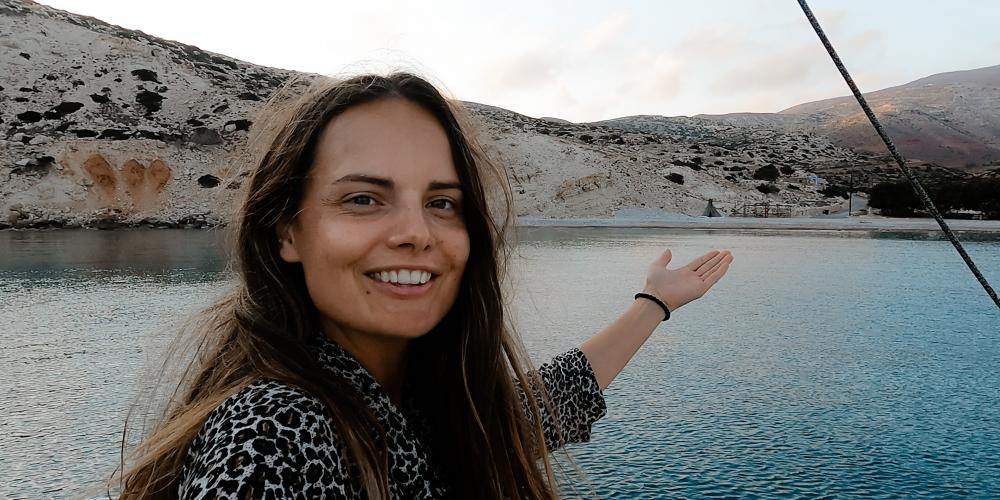 "
If you have dreams and they are not your reality today, it means that you are limiting yourself. Most of the time we aren't aware of our inner limits - beliefs and patterns. If we want to create the life we desire, we have to understand and break through those inner limits and replace them with empowering ones.
- Rianne Hottinga
This program is a perfect fit for....
✔️ employees who want to create more freedom and live a more balanced life; that their income supports their desired lifestyle instead of the other way around
✔️ those that are on a sabbatical or retired and have this unique opportunity to design their life from a blanc canvas
✔️ entrepreneurs who want their desired lifestyle to be the base of everything they do and not get trapped in the never-ending hours and to-do lists of business owners

You will probably feel:
- Drained: life isn't great now. You feel out of energy, drained, and have no idea what to do, but what you do know is that something needs to change, maybe even drastically

- Stuck: you feel stuck in your job or business (or maybe even already went on a sabbatical to disconnect) and have that feeling that something is off but no idea where to start or what to change

- Optimistic: you know what your desires are in life but could use some guidance on how to get there

From people who rate their life with a 1 or 2 or an 8 or 9 and everything in between. They all have one thing in common - the desire to create a lifestyle they love with being free from mental & financial pressure.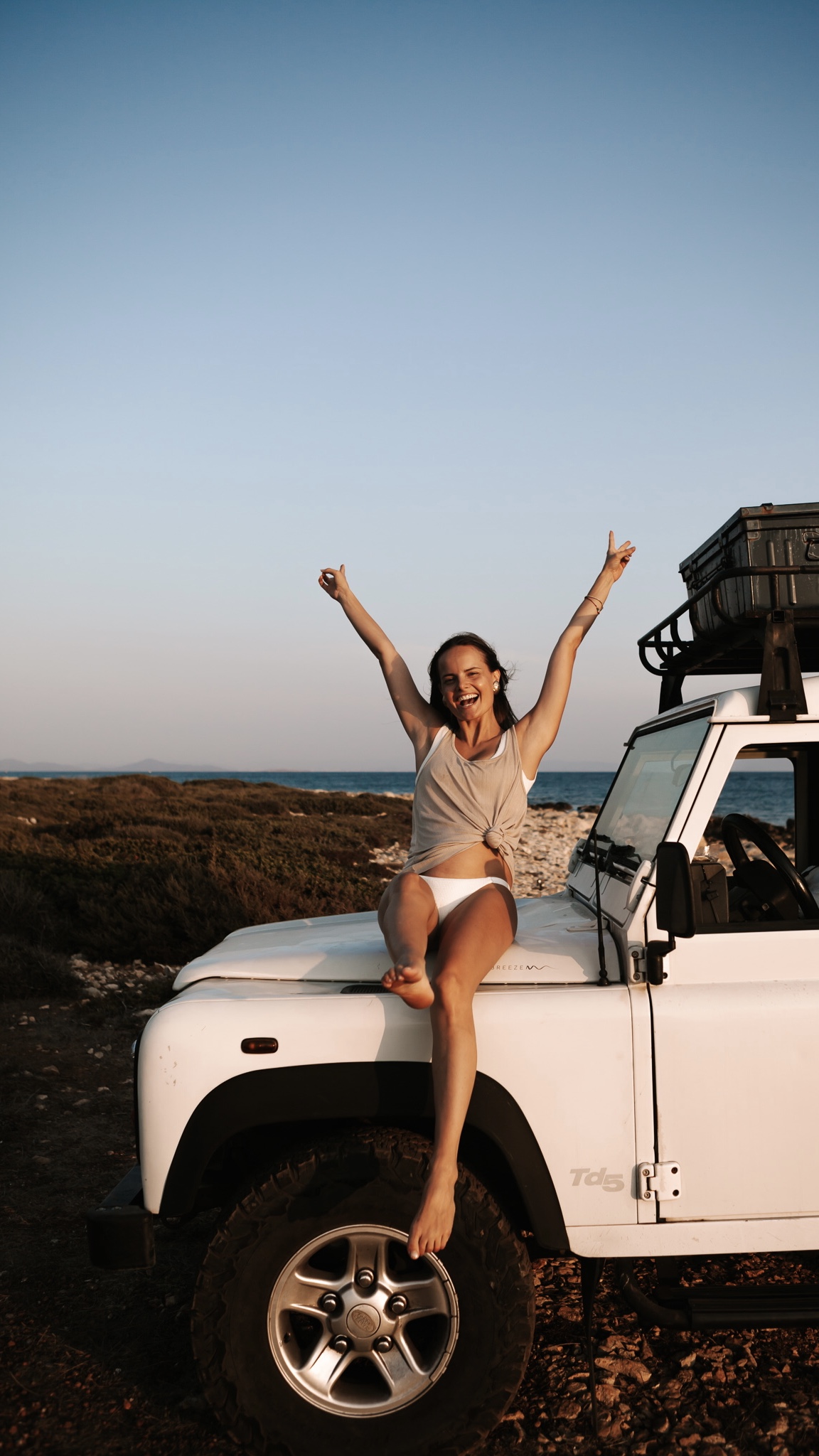 But there are so many lifestyle programs & coaches


That is right and in the basic lifestyle and business design is 80% about mindset - how our minds work. And that is everywhere the same. But what makes our program unique is...

that we focus on redefining success, and it is filled with our own unique experiences (surviving cancer, coming back from bankruptcy, overcoming depression to living the life we desire), knowledge, and energy.
We have designed it in such a way that it will give you precisely what you need right now.
We combine journalling, in-depth exercise, meditations, group coaching, live sessions, and knowledge sharing in a course format altogether. It is one of the most extensive lifestyle design programs out there.
This unique design will bring for some, one or more transformations with every module. For others, 2 or 3 modules will already make the ultimate difference.
That is why the replays of sessions are available, and you will get 12 months of full access. This makes that you can follow the program at your own time and pace in life.
And not to forget.....you will get access to all the knowledge we gained from a lot of books, programs, and great experts like Tony Robbins - thousands and thousands of euros of insight and knowledge just for a fraction of the price.

Frequently asked questions


What are the costs of the program?
You pay 1.999 ex VAT one-time, but you also have the option for 2, 3, or 6 payments, with little to no extra costs. You can pay by apple pay or credit card. Banktransfer or Paypal is also an option, but this will go manually, so please email [email protected]
How do I know if this program is a great fit for me?
This you never know for 100%, that is why we have our money-back guarantee. We had coaches with the best papers but little to no results. We choose to follow and learn from those who are where we want to be.
If we inspire you, or our lifestyle and content resonate with you, and maybe you joined our mini-retreat and found it valuable, chances are high that this program is a good fit. If we don't resonate with you, we will not be the right fit.
And you can always ask for your money back if you didn't get the results you hoped for.
How does the program work? Are there live sessions?
From November 1, you get monthly access to all the course materials 7+ hours of video material, several e-books and workbooks, 3 meditations, special live session replays, and the community.
We will have a kick-off celebration session on the first of November.
Every month, we start on Sunday with an in-depth live session from Rianne or Gerben, and the following 3 Sundays of the month, we have a live group coaching session with Gerben, Rianne, or one of our dedicated team coaches.
The replays will stay available.
Next to that, we have bonus material and guest speakers, which will become available during the 6 months of the program.
When are the live sessions?
All live sessions are on a Sunday at 10:00 CEST. As we have participants from all over the world, we try to find a time slot that allows most to join. Although the last edition, we had very dedicated participants that set their alarms in the middle of the night to be present at all the sessions.
When will we start?
The Mentor Program, Mastermind Membership and the community will start on November 1st.
I don't know what I want from life, is that a problem?
No, not at all; the program and especially module 3 is also designed for individuals with no clarity. Previous participants with no clarity or a lot both gained exactly the amount of clarity they needed to get to their desired life.
When will the program be held again? I can't join this time
If, there will be a third edition, that one will start on November 1, 2023.
But to be honest, it could also be that we decide to end the program as we have designed it right now. If we do host the program again the price will go up, so you will have to pay more. And insider knowledge. We always give previous participants a great offer to join the next edition (and we make sure that the total investment they would make for 2 editions is always lower, and with more bonuses than waiting for one year).
So, price- and value-wise, if you can't join now, it is still a good option to buy a ticket now, to follow this edition in your own time and pace during your access of 12 months, and actively join our next edition for a little extra.
How much time will the program take?
That depends on how dedicated you are to the exercises and challenges, but in general:
1 hour per week for a live session,
7+ hours of video material spread over 6 months (or less if you are like Rianne and put the speed at 1,5-2x)
5 hours of bonus material,
5 minutes journalling per day, and
between 1 to 4 hours per week on exercises and challenges
We advise participants to schedule at least a 4-hour block in their agenda every week for 6 months on Sunday for a live session, doing the exercises, and preserving some extra reflection and me-time.




3x why you should join NOW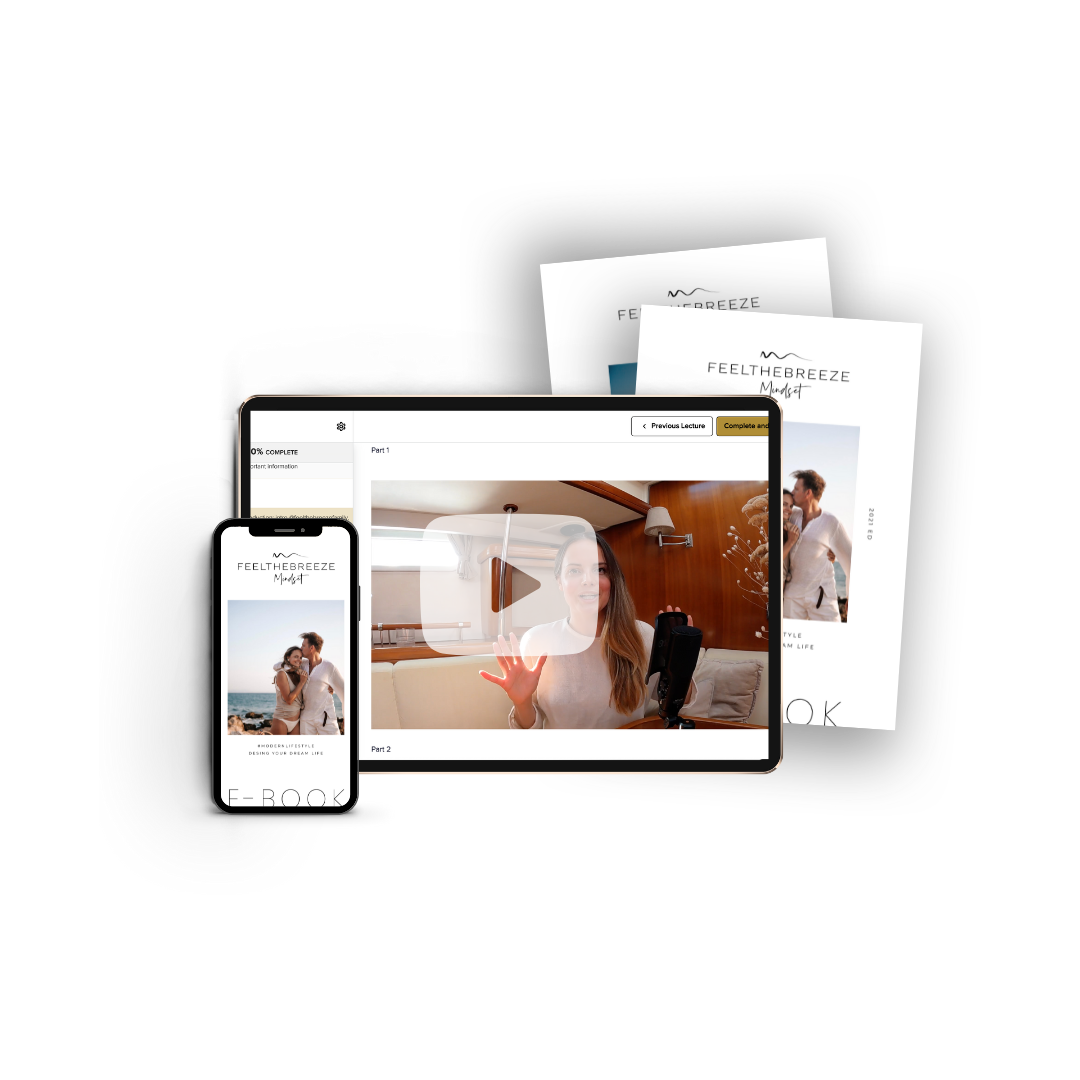 Bonus Masterclasses



Access to our 5 fundamental masterclasses, each with a value between € 150 & € 350.
Get Your Pricing Right
Money Mindset
Branding your business & yourself for conversion - not likes & followers
Setting Goals - so that you will actually stick to them
How to start right - Your Entrepreneurial Guide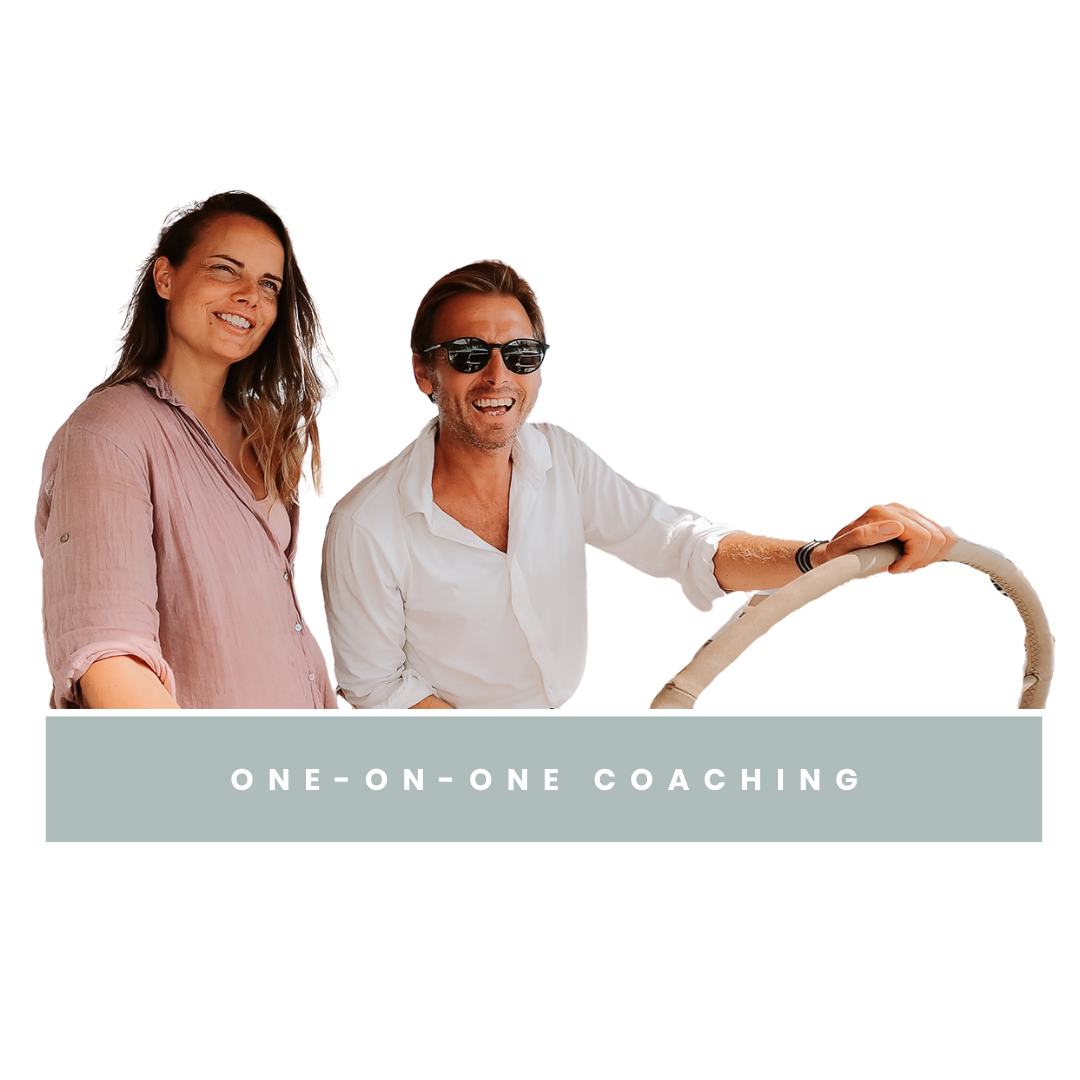 One-on-One Coaching & Last Time Below € 2K
All our participants get a special discount on our one-on-one coaching programs and access to our ignite your entrepreneurial spirit program.
Next, this will be the last time we host this program below the € 2K.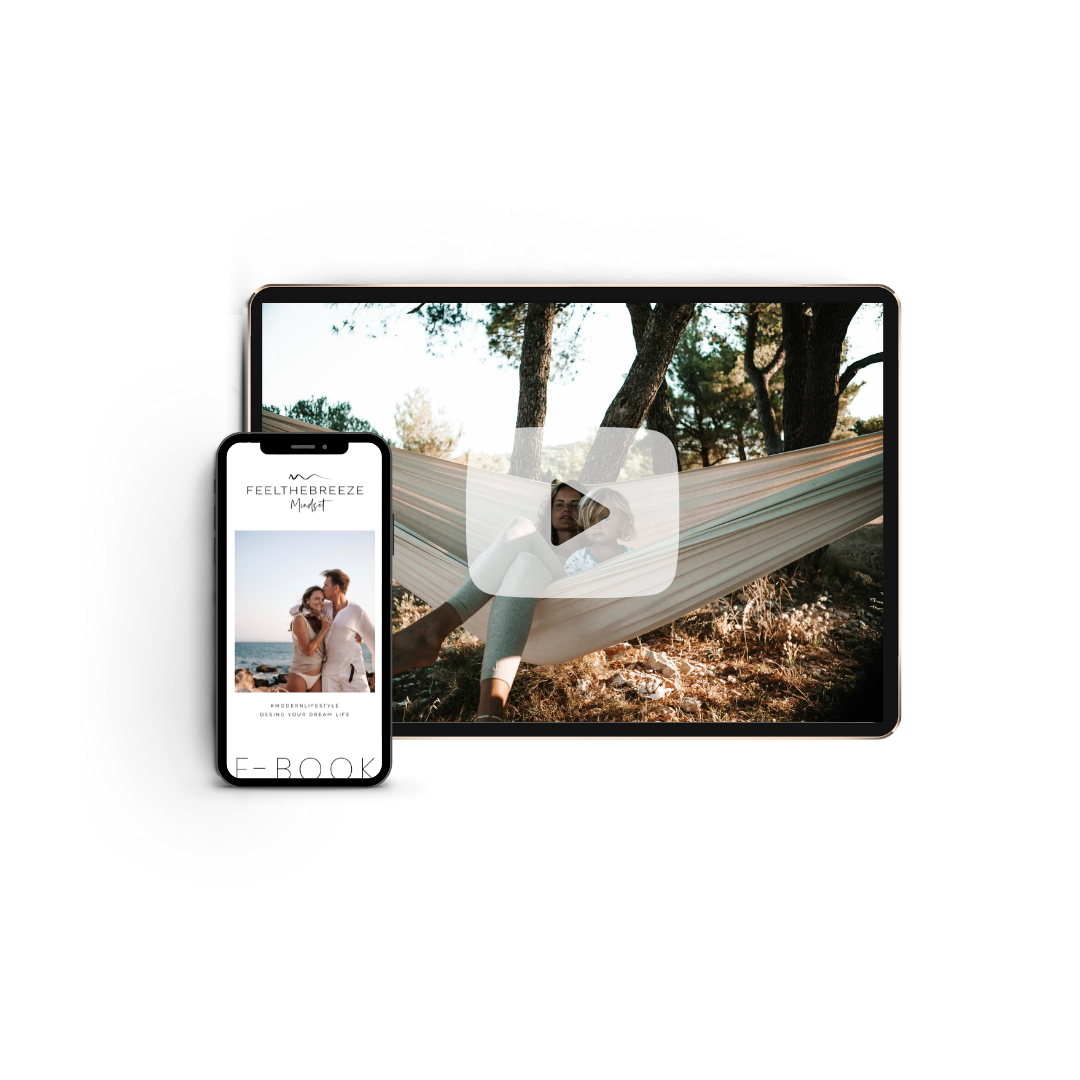 Last Time Full Program


Not only is this the last time we do this program below the € 2k, it will also be the last time that you have access to the full program, next year these parts will cost extra
18 group coaching sessions
5 fundamental masterclasses
12 months of free access to our Mastermind Membership (starts on November 1st). A membership with great like-minded people and monthly live in-depth sessions

100% Money Back Guarantee

We are so convinced about the value and transformation you will be getting out of our program. A 100% money-back guarantee is a no-brainer for us.
If you are unsatisfied after following our program and doing all the exercises, we will give your money back.


" A master in the art of living draws no sharp distinction between his work and his play, his labour and his leisure, his mind and his body, his education and his recreation. He hardly knows which is which. He simply pursues his vision of excellence through whatever he is doing and leaves others to determine whether he is working or playing. To himself, he always seems to be doing both."
- L.P. Jack

1. "I don't know if I have the time....."
The Mentor Program is designed for those who are busy. You can do it next to your job or business. If you follow the whole program it will take you around 4 hours a week, and most people spend 3x times that time per week scrolling on social media.
Next to that, you will have in total 12 months of access incl replays, so you can follow the program at your pace.
Plus, if you feel like you don't have the time to invest in yourself, you maybe should do exactly just that. We always go there where we first think we can't do it. There is where we have a scarcity mindset and need to transform it into an 'I can do' mentality.
And to be honest, this program is also about making your personal growth your number 1 priority, as there is where your growth will happen.

2. "I don't have enough money....."


Investing in yourself is one of the best decisions you can make. When we have the thought: 'I can't afford it,' we always reflect upon two things: is it really about not having enough money or about not knowing if it is worth the money.
If it is the first, then we have a scarcity mindset and ask ourselves how can we afford it right now? When we had financial challenges after the bankruptcy, I (Rianne) decided to invest in a personal branding program. I didn't have the money and maxed on my credit card. After the program, I launched my first online course in Dutch, and with that revenue, I could pay back my credit card. We are not saying you should max on your credit card, but this is about a money mindset and being creative with income (something we discuss in-depth in module 5 | Finances). Plus, most people spend in a year on average double the price of this offer on dining out. A lot of the time, it is also about setting priorities.

And if you are doubting if the program is going to be worth it, you can always ask for your money back. And if you joined, our mini-retreat was around 10% of what we are going to do in the Mentor Program.


3. "I don't want to wait 2 months...."
With our online retreat, you made a 3 months action plan. By joining now, you will get instant access to our Mastermind Membership with live sessions and a special community where you can ask questions and share your struggles, ideas (we are there to guide you). This together with your 3 months action plan + the masterclasses will be the best preparation you could get for the Mentor Program. Time will fly by!
For those who want or need CHANGE NOW, you can email [email protected] and ask for the possibilities for one-on-one coaching (starts at € 36k ex VAT). These programs, always come with a free ticket to the Mentor Program.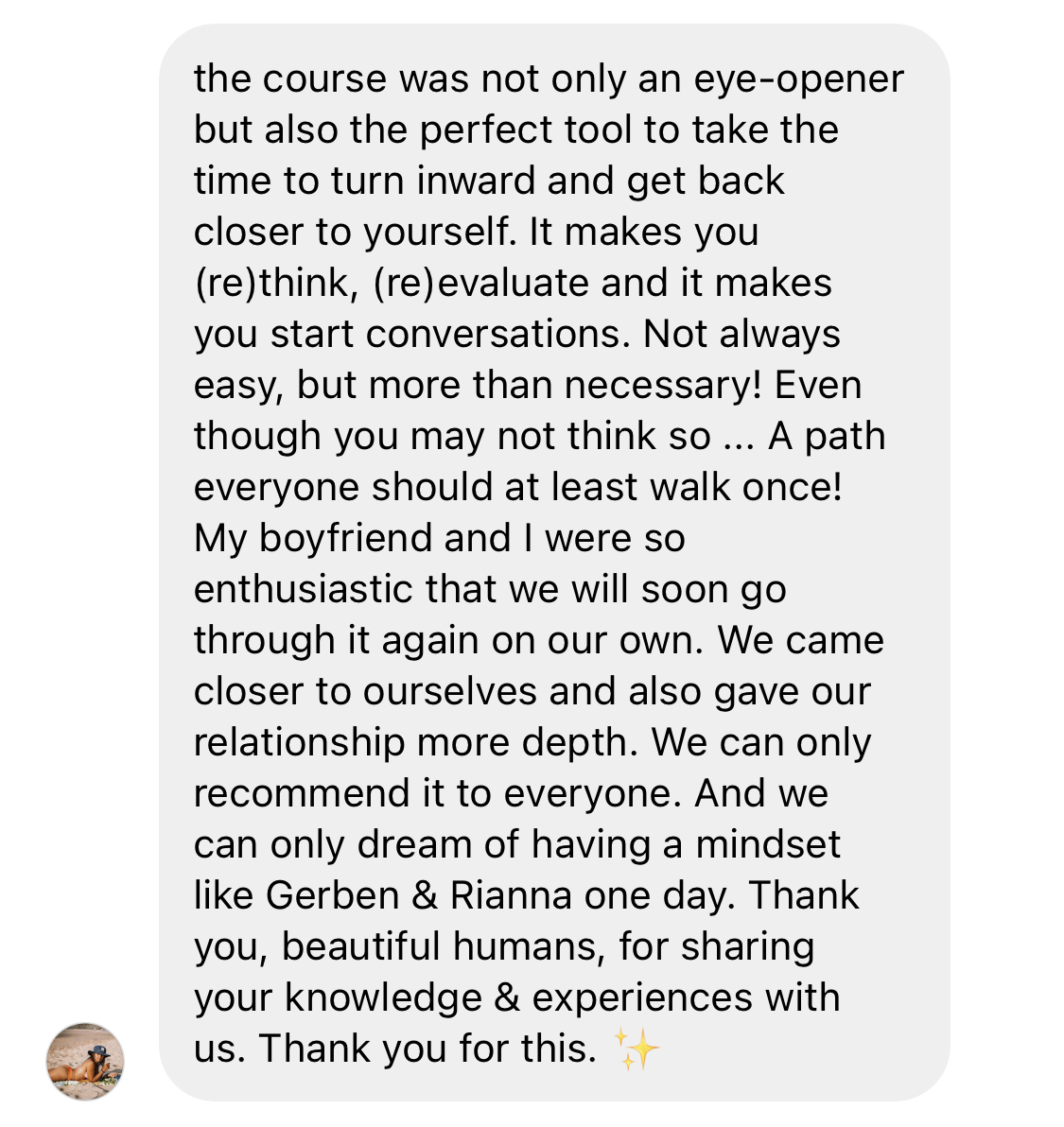 Kevin & Lia will be joining again
and we would love to welcome you as well.

Ready to step into that transformed version of yourself that reaches your desired life in all its facets? The program comes with a 100% money-back guarantee if you don't get the desired results.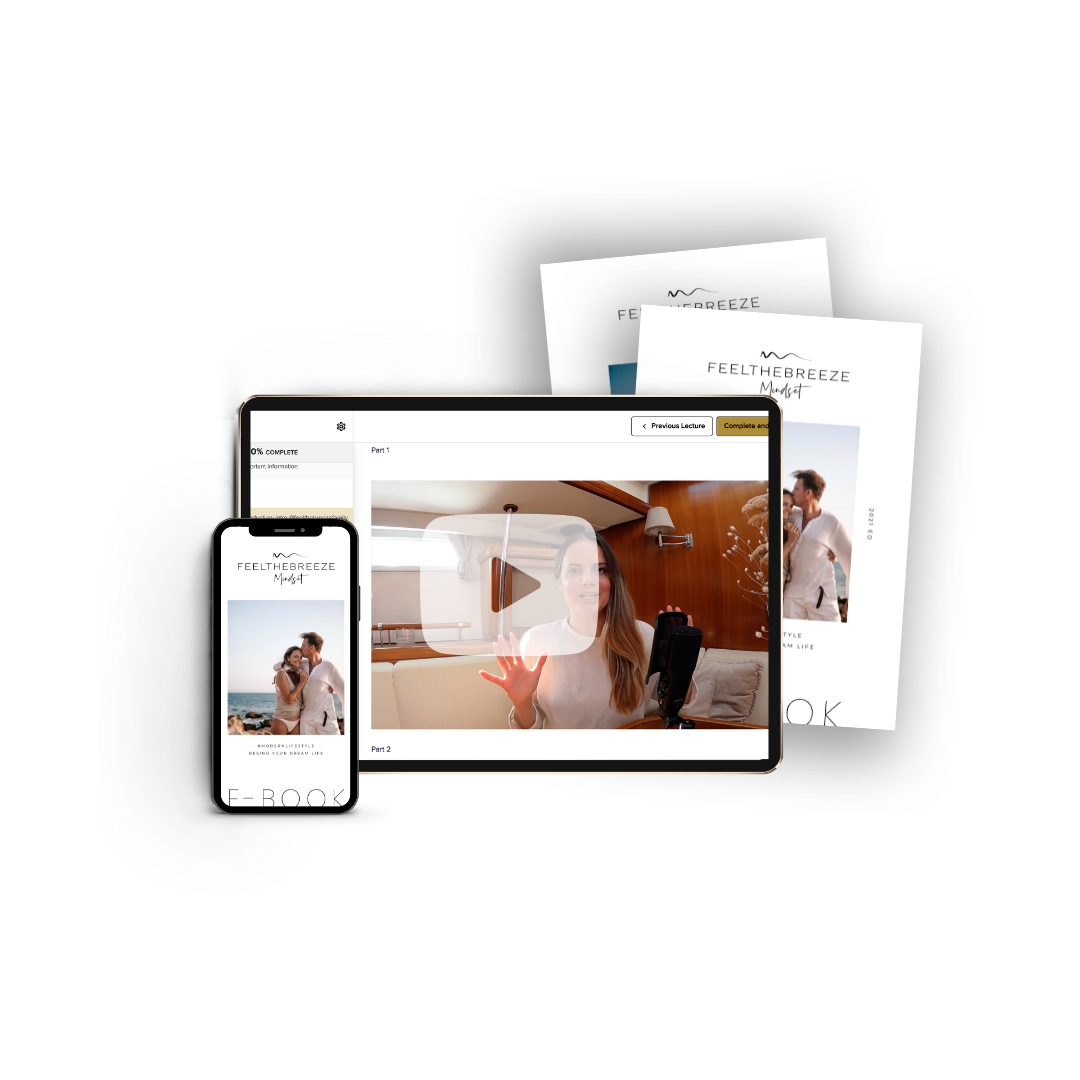 Course Material

6 months weekly

Online video's

filled with knowledge, tips & tricks from Rianne, 7+ hours in total (€2.999)

an exclusive

community

(1 year) (€599)

several

e-books & workbooks

(€ 800)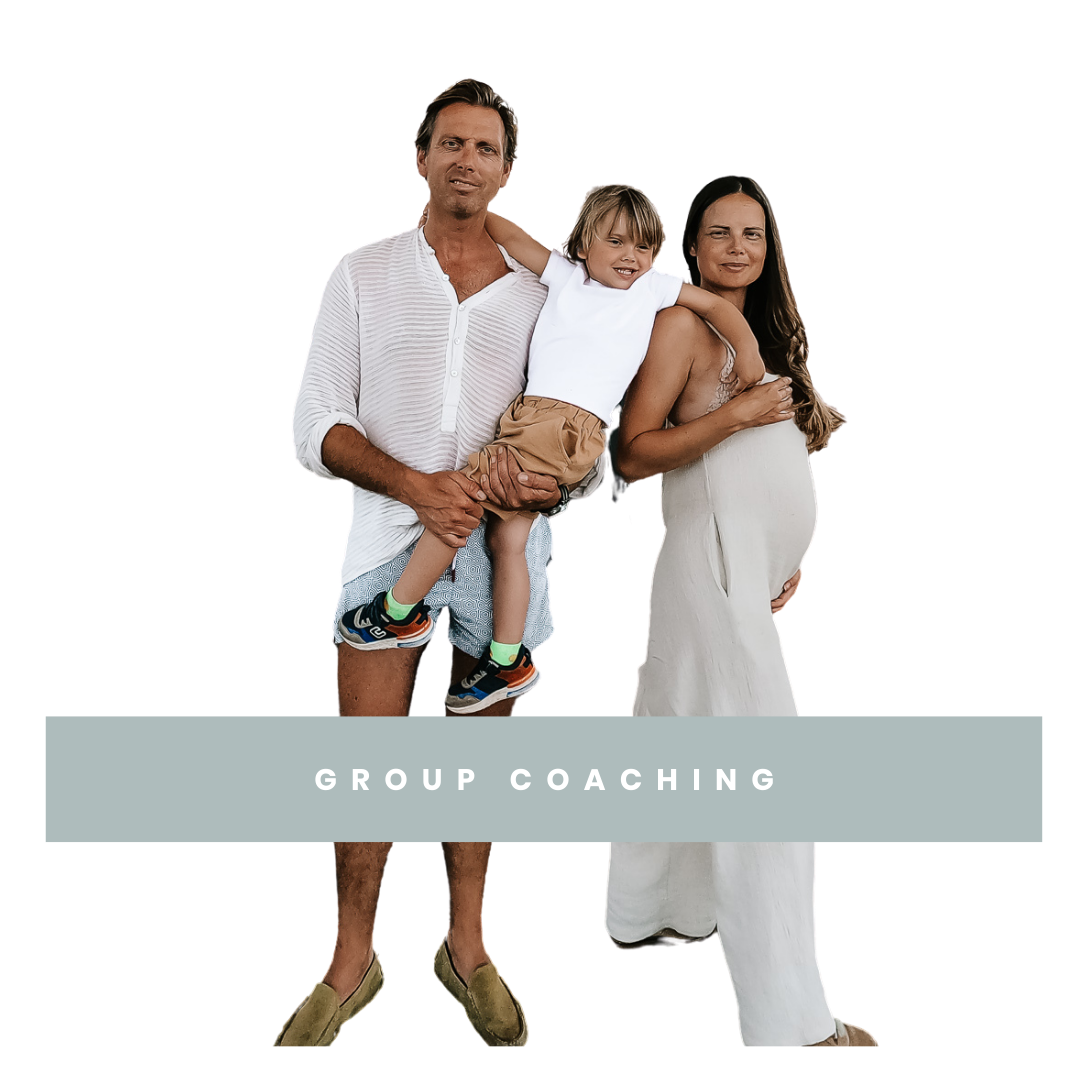 Coaching

6 in-depth live sessions &
18 weekly group coaching sessions
total value of € 14.000
exclusive discount on our one-on-one coaching sessions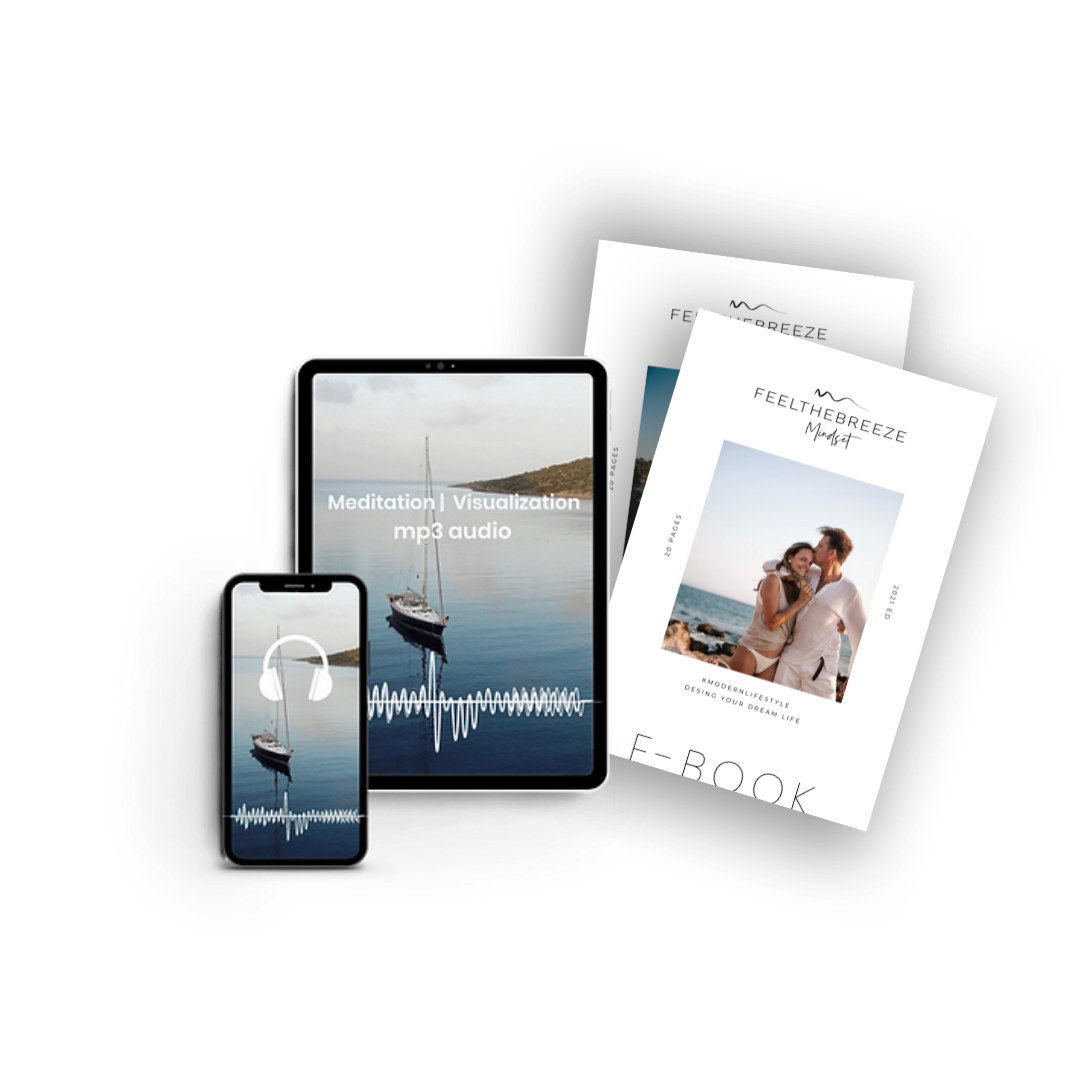 Bonuses

BONUS | Guest masterclasses (€ 350)

BONUS |

Welcoming package - including FtB Journal (€ 197)

BONUS | free

Mastermind Membership 1 year (€ 180)
BONUS | 3 exclusive guided meditations (€ 50,-)

Total value € 17.000, but now € 1.999*